The Old Schoolhouse Players is a community theater group founded in 1992, whose focus is to bring quality theatrical endeavors to the Hickory and Washington County areas. Since its inception, OSP has presented 70 dramatic and musical productions. The theater stages its productions in the Bud Allison Auditorium in the historically preserved Mount Pleasant Township Community Center in Hickory PA.
Harvey
By: Mary Chase
Publisher: Dramatic Publishing
Directed by: Rick Bryant
Feb. 24, 25, 26 and March 3, 4, 5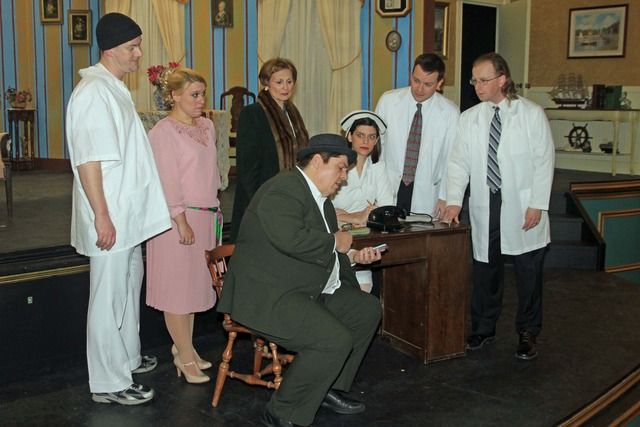 Harvey is a beloved classic comedy about a middle aged sister who comes to live with her older brother who has a slight quirk. He has an imaginary friend named Harvey. This creates quite a problem when this interrupts her plans to fit into high society and make a good match for her unmarried daughter. A mishap occurs when she tries to solve the problem which results in a better understanding of the definition of crazy, and love of family.


AmazonSmile

You can help the Old Schoolhouse Players raise money each time you shop online at Amazon! Simply click HERE and start shopping. Amazon will donates 0.5% of the price of your eligible AmazonSmile purchases to OSP.

WCCF Day of Giving

THANK-YOU to everyone who donated during WCCF's Day of Giving!

2017 Playbill Advertisements

Help your business grow by advertising in our playbills for the 2017 season! Your ad will run in all 5 playbills during 2017 (min. of 3800 copies). Please click HERE for details.

We have begun a campaign to replace the seating in our theater. The current seats were acquired from Fort Cherry High School when they remodeled and have served us well for the last 12 years.

We are asking you to become an OSP Theater Angel by either purchasing a seat ($350) or making a donation towards the purchase of a seat.

Find out more about our project and how you can help.